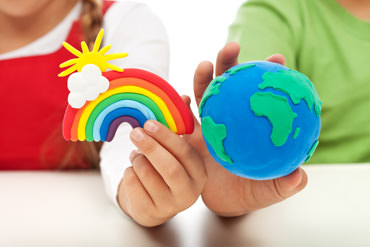 Embrace Diversity on Campus
LanguageUSA offers unique support for education customers. Our in-person interpreters are qualified to work on school campuses and communicate the content of:

Annual Review and Dismissals (ARDS)
Parent conferences
In-home trainings
Understanding the complexities of state laws relating to language requirements is essential to building a culture of inclusiveness and compliance on your campus. The
Individuals with Disabilities Education Act (IDEA)
stipulates that schools must provide procedural safeguards (dissemination, destruction and production of student services) for parents in their native language.
In addition to in-person interpreting services, we also arrange telephonic interpreters for home-bound parents, as well as multilingual text messages and voice mail reminders.
For larger events, a simultaneous interpreter prepared with audio equipment can interpret a presentation to a large group, assuring all parties hear the message in real time in their preferred language during:

Family nights
Open houses
Board meetings
LanguageUSA helps schools eliminate written language barriers as well by translating:
Student records
Handbooks
Websites
Forms
We create multilingual forms that can be useful for speakers of many languages and don't require further translation for accurate in-house record keeping. We can even design multilingual signage to facilitate an environment which embraces diversity.
Contact us now for a quote. A bilingual project manager will gladly discuss your language barriers and provide a customized solution.